Open Source RVA October 11, 2019 presents:
FOLK FESTIVAL PREVIEW!! On Friday's tuneful installment of Open Source RVA, heard at noon on WRIR 97.3 FM, it's all about the 15th annual Richmond Folk Festival, which starts Friday and runs through Sunday, bringing the best in world music and culture to Richmond's downtown waterfront. To help navigate all of the great music and activities on hand, host Don Harrison has convened a panel some of his fellow RFF programming committee members to preview the event. Lisa Wilkins Sims, Tim Timberlake, Charles Graybeard Williams, Gregg D. Kimball, and Ranson Todd give us their top picks for this year's epic show, and talk about the festival's growth. We also speak with Blaine Waide, associate director of the National Council for the Traditional Arts (NCTA), which programs the folk fest every year. What are his top picks? BUT THAT"S NOT THE ONLY FESTIVAL happening this weekend. We also talk about The 13th annual Richmond Zine Fest at the Richmond Public Library's main branch. Producer emeritus Baylen Forcier returns to the Source to talk with festival organizer Celina Nicole and celebrate the printed word's survival in the Digital age. IT'S FESTIVAL MANIA! Get your schedule Sourced on Friday at noon on WRIR 97.3 fm Richmond Independent Radio and http://wrir.org. (Mural by Noah Scalin)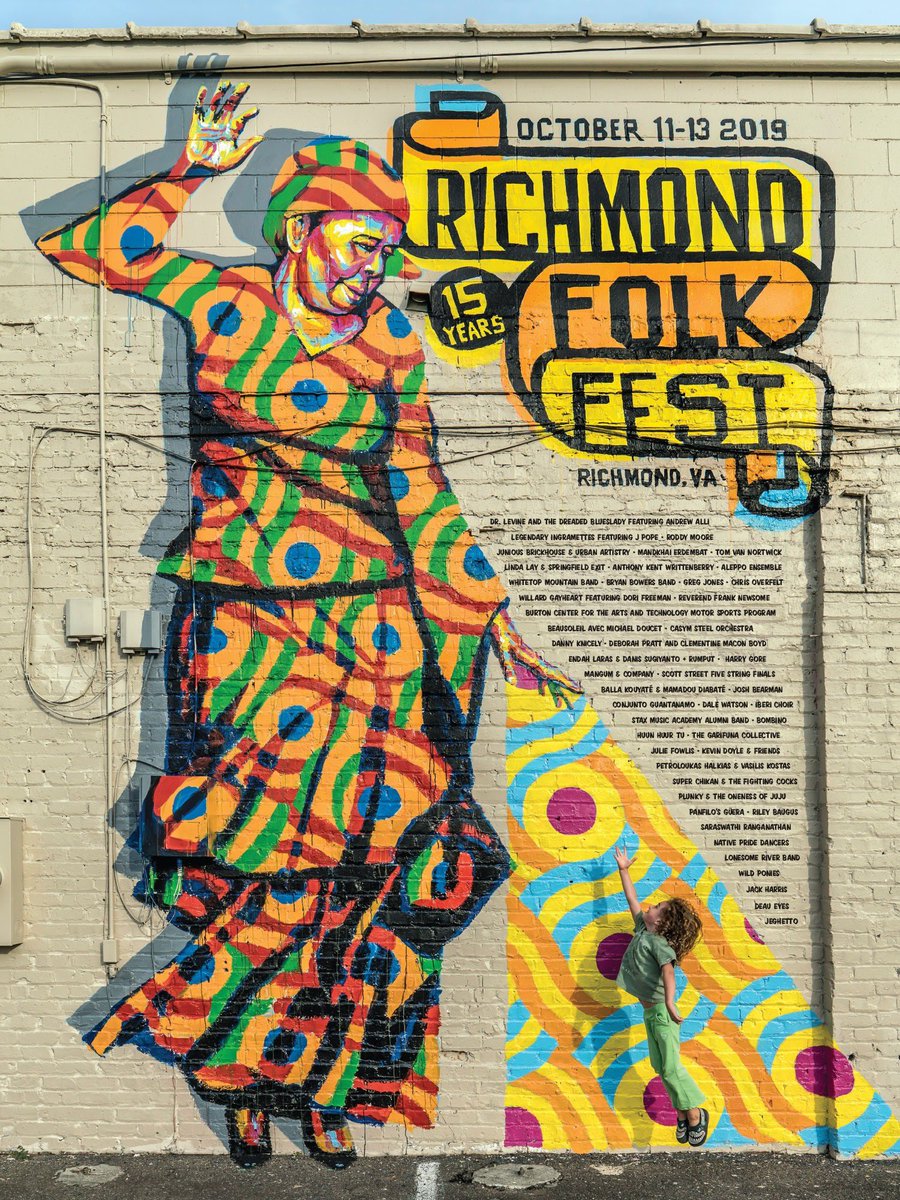 Playlist:
Playlist temporarily unavailable.
Krysti Albus October 11th, 2019
Posted In: Music Shows