What the Fontaine?!

WTF: Afrika Bambaataa plus 9:30 Club 30th Anniv Party bands

"What the Fontaine?!: You never know what you'll hear next on this fun mix of tunes from across the decades and musical genres."

Tonight I've got songs from Afrika Bambaataa, Kraftwerk, Tom Tom Club, and folks who played the 9:30 Club 30th Anniversary Party on Monday. Lots of punk rock legends in that list (Henry Rollins, Bob Mould, Ian MacKaye, Dave Grohl) plus The Fleshtones, Slickee Boys, and Trouble Funk! Tune in 9-11PM.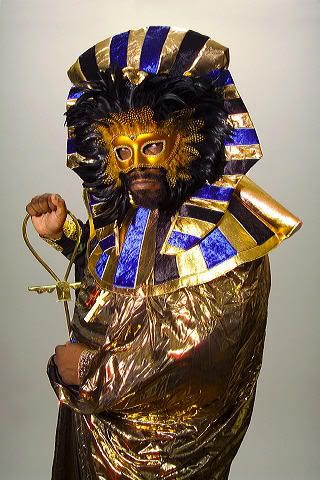 Twitter:http://twitter.com/WhatTheFontaine
Facebook:http://www.facebook.com/pages/Richmond-VA/What-the-Fontaine-on-WRIR-973-FM/273679064155
AIM: WhatTheFontaine Phone: 804.649.9737
Click here for today's podcast.
All podcasts:http://www.radio4all.net/index.php/contributor/3857
Click "Read More" for song list.

Meat Beat Manifesto – United Nations
Hanzel und Gretyl – SS Deathstar Supergalactik [next Wed. @ Fallout]
Afrika Bambaataa + Soulsonic Force – Planet Rock
Kraftwerk – It's More Fun to Compute
Tom Tom Club – As Above, So Below
9:30 Club party bands:
The Fleshtones – The Girl from Baltimore
Fugazi – Waiting Room [Ian MacKaye played]
more 9:30 Club party bands:
Tiny Desk Unit – Napping in Japan
Slickee Boys – Pictures of Matchstick Men
more 9:30 Club party bands:
Husker Du – Makes No Sense at All [Bob Mould played]
Black Flag – Six Pack [Henry Rollins MC'ed the party]
Nirvana – Territorial Pissings [Dave Grohl played]
Minor Threat – Cashing In [Ian MacKaye played]
9:30 Club party bands (bonus tracks):
The Fleshtones – Hexbreaker
Slickee Boys – When I Go to the Beach
Black Flag – I Love You
Bands that maybe *shoulda* played that party (DC area):
Half Japanese – Nicole Told Me
9353 – Famous Last Words
Divine – Born to be Cheap
Trouble Funk – Pump Me Up [9:30 Club party headliner band!]
Afrika Bambaataa + Soulsonic Force – Looking for the Perfect Beat
Talking Heads – I Zimbra (live)
X Ray Pop – La Machine a Rever
Trouble Funk – Drop the Bomb
Brian Eno – Blank Frank
US3 – Cantaloop (Flip Fantasia)
Propellerheads – History Repeating (feat. Shirley Bassey)
Kim Wilde – Kids in America

Playlist temporarily unavailable.