What the Fontaine?!

WTF: Jackson + Farrah Anniv. = 1970s Tunes

"What the Fontaine?!: You never know what you'll hear next on this fun mix of tunes from across the decades and musical genres."

Today is the one-year anniversary of the deaths of Farrah Fawcett and Michael Jackson. In their honor it'll be a night of 1970s music! I'll play a set of 1970s Michael Jackson & Jackson Five songs. Then on to sets of 1970s rock, pop, disco, punk, new wave, goofy songs, and maybe a little reggae. Tune in 9-11 PM!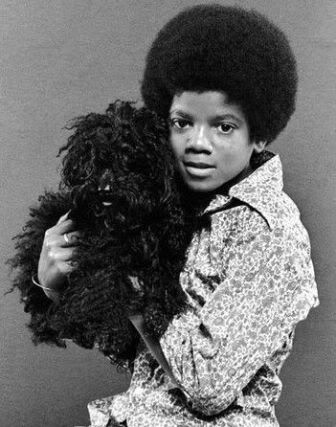 Twitter:http://twitter.com/WhatTheFontaine
Facebook:http://www.facebook.com/pages/Richmond-VA/What-the-Fontaine-on-WRIR-973-FM/273679064155
AIM: WhatTheFontaine Phone: 804.649.9737
Click here for today's podcast.
All podcasts:http://www.radio4all.net/index.php/contributor/3857
Click "Read More" for song list.

Meat Beat Manifesto – United Nations
RPG – True White Star [tonight at Cous Cous]
Jackson Five – ABC
Michael Jackson – Rockin' Robin
Jackson Five – Dancing Machine
Michael Jackson – Don't Stop 'til You Get Enough
rock set:
Creedence Clearwater Revival – Run Through the Jungle
Steely Dan – Kid Charlemagne
Ted Nugent – Cat Scratch Fever [tonight in Fredericksburg!]
Elton John – The Bitch is Back
Queen – Crazy Little Thing Called Love
goofy songs:
Dickie Goodman – Mr. Jaws
Captain and Tennille – Broddy Bounce
Ray Stevens – The Streak
Monty Python – Sit on my Face
Reunion – Life is a Rock (But the Radio Rolled Me)
pop set:
Grand Funk – The Loco-Motion
Abba – Waterloo
Roxy Music – Love is the Drug
Johnny Cash – One Piece at a Time
Kiss – Christine Sixteen
new wave set:
The Cure – Plastic Passion
Alternative Television – Life
The B-52's – 52 Girls
The Police – On Any Other Day
Devo – Praying Hands [at The National July 30th!]
punk set:
Ramones – Pinhead
The Damned – New Rose
Buzzcocks – Boredom
New York Dolls – Chatterbox
Gang of Four – Not Great Men
disco set:
KC & the Sunshine Band – I'm Your Boogie Man
Vicki Sue Robinson – Turn the Beat Around
Amii Stewart – Knock on Wood
bonus track:
Scotty – Draw Your Breaks

Playlist temporarily unavailable.