The Man In The Gray Flannel Suit

Unlike MacArthur, I Have Returned (to the Man In the Gray Flannel Suit Show)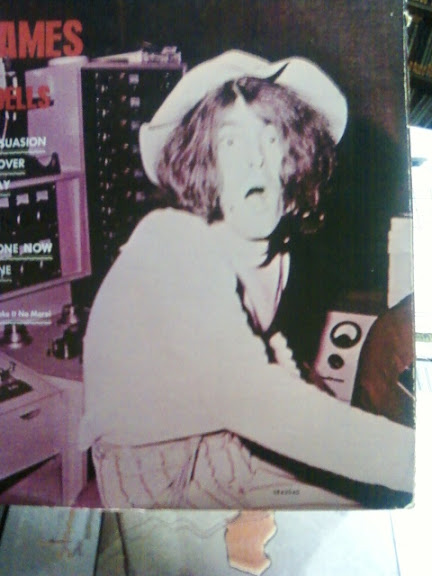 Hey, guys – this is Josh from Mother's Milk with an extra two hours of awesomeness, tonight. I'm filling in for the Haberdasher this evening – it's only been two weeks the last time I rocked this time-slot, so I hope I haven't worn out my welcome. I have a bunch of great stuff lined up, and it's an eclectic-as-usual sorta mix. Thanks for listening, and I hope you'll not only stay with me through THIS show, but also for my regularly-scheduled booze-filled festival of aural libations start at 1 AM. Click 'Read More' for the setlist!
UPDATE: Couldn't listen live? Click here and download the podcast – your ears will thank you. As will I.
Setlist:
Adam Ant – Vive La Rock
TISM – Greg! The Stop Sign!!
Love and Rockets – No New Tale To Tell
Nellie McKay – Work Song
Bright Eyes – The Calendar Hung Itself
Theme From Tokyo Drifter
Periscope – Honey Dripper
The Jesus And Mary Chain – Coast To Coast
Black Rebel Motorcycle Club – 666 Conducer
Immaculate Machine – Jar Hand
The Triffids – Everything You Touch Turns To Time
Frank Turner – Substitute
Frightened Rabbit – Old Old Fashioned
Bobby Bare Jr. – Motherfucker
Charlie Pickett – Penny Instead
The Mountain Goats – The Best Ever Death Metal Band In Denton
The Popes – Outlaw Heaven
Everclear – Pale Green Stars
Margot & the Nuclear So And So's – My Baby (Shoots Her Mouth Off)
Malcolm Middleton – Devil and the Angel
Murder By Death – The Big Sleep
Dropkick Murphys – Jail Break
Dragstrip Syndicate – Legend In My Own Mind
Johnny Thunders & The Heartbreakers – Born To Lose
Guns n' Roses – Street of Dreams
Dire Straits – Skateaway
Del McCoury – 1952 Vincent Black Lightning
The Animals – We Gotta Get Out Of This Place
Playlist temporarily unavailable.