What the Fontaine?!

WTF: Sunshine Just Keeps Going

"What the Fontaine?!: You never know what you'll hear next on this fun mix of tunes from across the decades and musical genres."

Lots of sun (and temperatures up to 104 degrees!) this week. And summer is officially only three weeks old. Oh well. How about music by several bands playing Richmond in the next few days, then a grab-bag of stuff I haven't played in a while.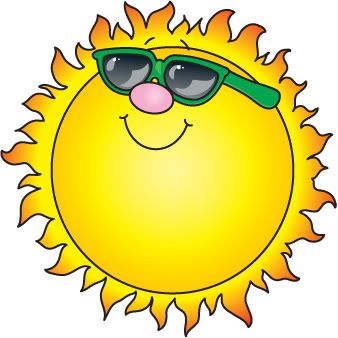 Twitter:http://twitter.com/WhatTheFontaine
Facebook:http://www.facebook.com/pages/Richmond-VA/What-the-Fontaine-on-WRIR-973-FM/273679064155
AIM: WhatTheFontaine Phone: 804.649.9737
Click here for today's podcast.
All podcasts:http://www.radio4all.net/index.php/contributor/3857
Click "Read More" for song list.

Meat Beat Manifesto – United Nations
Splork! – Let Me Out [tonight at Plaza Bowl]
Hex Machine – Blueprint to Madness [tonight at Strange Matter]
Spirit Fingers – Accidental Barista [tomorrow at The Triple]
Lee Harris & Country Sunshine – Never Be the Same [Sunday at The Republic]
Smashing Pumpkins – Bury Me [Tuesday at The National]
Battlemaster – Cursed Boots of Perpetual Dancing [Tuesday at Strange Matter]
Goy Division – Warsaw
Bermuda Triangles – Bloo
Devo – Fresh [new!] [July 30th at The National]
Devo – Love without Anger
The Fall – Funnel of Love
Damon Edge (of Chrome) – I'm a Gentleman
LCD Soundsystem – One Touch [new!]
Prodigy – Hot Ride
The Tear Garden – Empathy with the Devil
Malacoda – Into the Fold
Steroid Maximus (Foetus) – Quilombo!
Cop Shoot Cop – Two at a Time
Revolting Cocks – We Shall Cleanse the World
Melvins – Bar X The Rocking M
Black Flag – Six Pack
L7 – Off the Wagon
Urge Overkill – Tequila Sundae
Ween – Don't Get 2 Close (2 My Fantasy)
Butthole Surfers – The Lord is a Monkey
Red Hot Chili Peppers – Out in L.A.
The Jackofficers (Butthole Surfers side project) – L.A. Mama Peanut Butter
Beastie Boys – Unite
Meat Beat Manifesto – I Got the Fear (version)
Money Mark – Push the Button

Playlist temporarily unavailable.