Dog Germs

dog germs 8/4/10

it seems like i played a lot of '80s and '90s music tonite. tonite's show would have probably been cutting edge about 10 or 15 years ago. anyhow, i liked everything i played tonite, except the stupid tom petty song that josh of mother's milk requested. but playing people's requests at 2:30 in the am is how i roll, even if if the song sux 'cause i'm thankful to have listeners at these hours and i am committed to keeping them listening!

i hope you enjoyed tonite's brief history lesson of classic richmond metal bands: thanks to dave for hooking me up with the claude zircle cd and thanks to scott from rvafreaks for hooking me up with the sordid doctrine disc!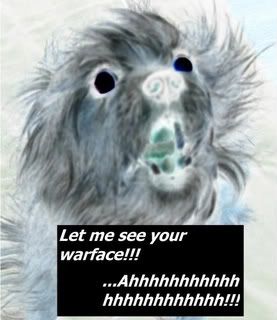 click "read more" to see tonite's playlist!
checkout all of this show's wonderful adventures here: podcasts!
thanks everyone for listening and for your requests (even the awful tom petty!). have a safe and great week!
| Song | Artist | Album | Label | Year |
| --- | --- | --- | --- | --- |
| | | | | 2010 |
Playlist temporarily unavailable.