What the Fontaine?!

WTF: Another crazy weekend, GWAR-B-Q and more!

"What the Fontaine?!: You never know what you'll hear next on this fun mix of tunes from across the decades and musical genres."

Sunday's GWAR-B-Q is gonna be nuts…10 bands, competitions, tattoos, general mayhem. Lots of former GWAR/Death Piggy members are gonna play. Can't wait. So tonight let's play tunes by GWAR, Death Piggy, Alter-Natives, Meat Cleaver, plus Mudd Helmut & Fear, then later maybe switch things up and get a little bluesy, funky, dancey.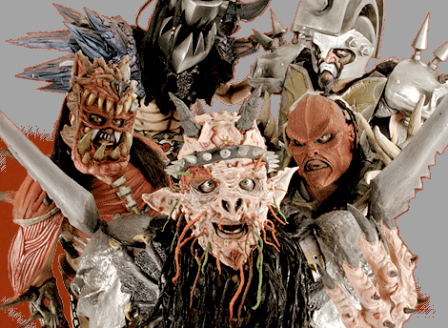 Twitter:http://twitter.com/WhatTheFontaine
Facebook:http://www.facebook.com/pages/Richmond-VA/What-the-Fontaine-on-WRIR-973-FM/273679064155
AIM: WhatTheFontaine Phone: 804.649.9737
Click here for today's podcast.
All podcasts:http://www.radio4all.net/index.php/contributor/3857
Click "Read More" for song list.

Meat Beat Manifesto – United Nations
The Beatles – Birthday [for my brother's b-day, plus The Girtles playing Sat.]
Splork! – Let Me Out [last gig Sun. at The Camel]
Mudd Helmut – 12 Ounces Closer to God [played last Sat. at The Playing Field]
Fear – More Beer [R.I.P. bassist Derf Scratch]
Fear – New York's Alright (If You Like Saxophones)
GWAR – GWAR Theme [GWAR-B-Q on Sunday!!]
Death Piggy – Bathtub in Space
GWAR – The Horror of Yig
Death Piggy – Boner
Suicidal Tendencies – Institutionalized [request]
Alter-Natives – Stinky Hole [reunion at GWAR-B-Q Sunday?]
Meat Cleaver – Weed Coma [playing GBQ]
Butthole Surfers – Sweat Loaf [not quite "Little Ozzy"!]
Black Sabbath – Sweet Leaf [maybe a little closer
]
VCR – Bratcore [request]
Pigface – Steamroller (Steaming Pig Mix) (w/ Skatenigs)
Loop Guru – Soulus
Bongwater – Obscene and Pornographic Art
Faultline, Brian Molko, & Francoise Hardy – Requiem for a Jerk [Serge Gainsbourg cover]
Suicide – Diamonds, Fur Coat, Champagne [request]

Dr. Octagon – Earth People
Tricky – Lyrics of Fury
Howlin' Wolf – Spoonful
Memphis Minnie – Me and my Chauffeur Blues
Ray Charles – Lonely Avenue

Sharon Jones & the Dap-Kings – She Ain't a Child No More
Henry Mancini – Baby Elephant Walk
Tom Tom Club – On, On, On, On
Folk Implosion – Natural One
Talking Heads – Cities
Playlist temporarily unavailable.