What the Fontaine?!

WTF: Local bands and more vinyl

"What the Fontaine?!: You never know what you'll hear next on this fun mix of tunes from across the decades and musical genres."

I'll start off tonight playing songs by some local bands. Then more vinyl, kinda like last week's 70s/80s LPs and 45s.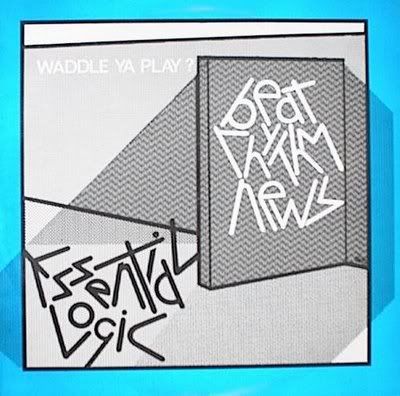 Twitter:http://twitter.com/WhatTheFontainehttp://twitter.com/WhatTheFontaine
Facebook:http://www.facebook.com/pages/Richmond-VA/What-the-Fontaine-on-WRIR-973-FM/273679064155
AIM: WhatTheFontaine Phone: 804.649.9737
Click here for today's podcast.
All podcasts:http://www.radio4all.net/index.php/contributor/3857
Click "Read More" for song list.

Meat Beat Manifesto – United Nations
The Gaskets – The Easy Life [R.I.P. Ross Harman]
Paul Ivey – Bleak Mort [played Tues. at Sprout]
The Vacant Stairs – I Wait [Sat. at Plaza Bowl]
Bay of Pigs – Barbwire Push [Sat. at Couch Heaven]
La Mere Vipere – First Command [Sat. at Couch Heaven]
Goy Division – Ice Age
Hex Machine – Hook and Eyes [playing Sat. in Charlotte w/ Harvey Milk]
Octane Saints – Malt Liquor and Wine
801 Live – Miss Shapiro / You Really Got Me
LCD Soundsystem – One Touch
Shriekback – My Spine is the Bassline
Simple Minds – New Gold Dream
Essential Logic – Quality Crayon Wax OK
Fred Frith – Dancing in the Street
Adam and the Ants – Antmusic
The Contortions – Dish it Out
Ministry – I'm Falling
The Monochrome Set – Eine Symphonie Des Grauens
The Birthday Party – Waving my Arms
The Pop Group – Rob a Bank
Bauhaus – Telegram Sam
The Cure – Plastic Passion
Psychedelic Furs – Into You Like a Train
Talking Heads – Pulled Up
Lene Lovich – Lucky Number
Gary Numan – Metal
Deutsch Amerikanische Freundschaft – Verlieb Dich in Mich
The Fall – Copped It
Swell Maps – Midget Submarines

Playlist temporarily unavailable.