What the Fontaine?!

WTF: Black Sabbath and More Fun Stuff

"What the Fontaine?!: You never know what you'll hear next on this fun mix of tunes from across the decades and musical genres."

Tomorrow is the 40th Anniversary of the release of Black Sabbath's Paranoid LP. And local tribute band Brown Sabbath is playing a gig in commemoration. (Click here for info.) So why not play some Sabbath-related tunes tonight? Plus a fun mix of stuff, both rockin' and funkin'.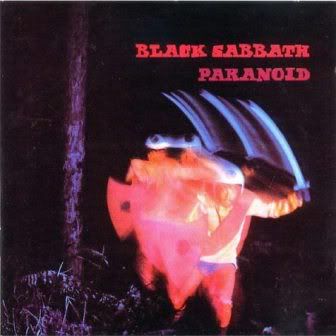 Twitter:http://twitter.com/WhatTheFontaine
Facebook:http://www.facebook.com/pages/Richmond-VA/What-the-Fontaine-on-WRIR-973-FM/273679064155
AIM: WhatTheFontaine Phone: 804.649.9737
Click here for today's podcast.
All podcasts:http://www.radio4all.net/index.php/contributor/3857
Click "Read More" for song list.

Meat Beat Manifesto – United Nations
Kid Congo Powers set:
The Gun Club – For the Love of Ivy
Congo Norvell – Thief
The Cramps – Goo-Goo Muck
songs from Black Sabbath's Paranoid LP:
Ozzy Osbourne w/ Therapy? – Iron Man
Black Sabbath – War Pigs
Megadeth – Paranoid
non-Paranoid Sabbath covers:
Butthole Surfers – Sweat Loaf
Bullring Brummies – The Wizard
God – Lazarus
Monster Magnet – Space Lord
Jesus Lizard – One Evening
Ministry – Stigmata
The Donnas – All Messed Up
Gang of Four – To Hell with Poverty
Combichrist – Can't Change the Beat [playing in D.C. Nov. 22]
Fluke – Atom Bomb
Electric Six – Dance Commander
Nitzer Ebb – Promises
LCD Soundsystem – Movement
Beastie Boys – Body Movin'
Dag – Lovely Jane
The B-52's – Good Stuff
English Beat – Rankin' Full Stop

Playlist temporarily unavailable.