What the Fontaine?!

WTF: Paul Ivey and Ben Shepherd

"What the Fontaine?!: You never know what you'll hear next on this fun mix of tunes from across the decades and musical genres."

Tonight I'll be joined by special guests Paul Ivey and Ben Shepherd. Both have been part of the Richmond music scene, playing in various bands over the years. But they also play solo and are part of a gig next Friday night at Sprout. (Click here for info.) There may be some live music from Ben, and definitely new recordings from Paul, and related Richmond bands. And some fine conversation, no doubt! Tune in 9-11pmEDT.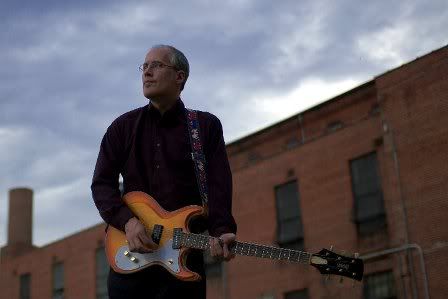 Paul Ivey
Twitter:http://twitter.com/WhatTheFontaine
Facebook:http://www.facebook.com/pages/Richmond-VA/What-the-Fontaine-on-WRIR-973-FM/273679064155
AIM: WhatTheFontaine Phone: 804.649.9737
Click here for today's podcast.
All podcasts:http://www.radio4all.net/index.php/contributor/3857
Click "Read More" for song list.

Meat Beat Manifesto – United Nations
LCD Soundsystem – One Touch [tomorrow at C-ville Pavillion]
Beastie Boys – Shake Your Rump
Cop Shoot Cop – It Only Hurts When I Breathe
L7 – Let's Lynch the Landlord
Andy Poxon Band – Hottest Thing in Town
Faith No More – Let's Lynch the Landlord
Jello Biafra & the Guantanamo School of Medicine – Pets Eat Their Master
Negativland – Christianity is Stupid
The Fall – Wrong Place, Right Time
Urge Overkill – Positive Bleeding
PJ Harvey – Yuri-G
Gang of Four – Damaged Goods
Ramones – Psycho Therapy
Devo – Mongoloid
The Specials – Too Much Too Young
talk w/ Paul Ivey
The Salvation Army – She Turns to Flowers
talk w/ Paul Ivey
Paul Ivey – Bottom Dogs (part one)
talk w/ Ben Shepherd
Ben Shepherd – Silver Dog
talk w/ Ben & Paul
Pent Up House – David Lowery
talk w/ Ben & Paul
Dr. Phlogiston – To the Ground (Low Fat Mix)
The Technical Jed – What
talk w/ Paul and Ben
Mister Double You – Just Like In Your Arms
Herschel Stratego – Hey Ladies, Rob Here, Watch Out!
Dynamic Truths – You Take It All
Paul Ivey – Skinless
talk w/ Paul and Ben
House of Freaks – 40 Years
Ben Shepherd – Dear John Song
talk w/ Ben and Paul and Matt Williams
Used Carlotta – Down on My Knees

Playlist temporarily unavailable.