Dr. Goldfoot Blend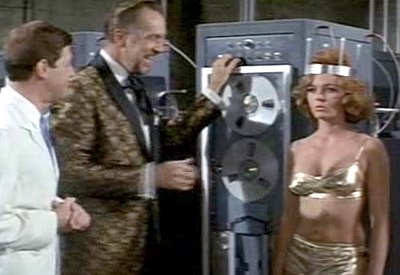 Troupe Majidi/ Khilli/
Ecstatic Music Of The Jemaa El Fna
Huun Huur Tu/ Eki Attar/ Ancestors Call/ World Village new!!2010
Tinariwen/
Aldhechen Manin
/
Amassakoul
The Diamond Center/ Bombay Beach/
My Only Companion
The Shangri-Las/ I'm Blue/
Greatest Hits
Robert Plant/
Falling In Love Again/
Band Of Joy
Shangri-Las/ I'm Blue/ Greatest Hits
Robert Plant/ Falling in Love/ Band of Joy
The Mighty Hannibal/ Jerkin the Dog/ Hannibalism!
Lee Dorsey/ People, I wish You could See/ Ride Your Pony
Modernettes/ Rebel Kind/ Get It Straight
No BS Brass Band/ Turns to Grey new!!2010 local
Two Funerals/ No!/ …Invade Poland new!2010 local!
Roky Erickson with Okkervil River/ True Love Cast Out All Evil new! 2010
Walker Brothers/ No Regrets
The Ding Dongs/ She's a Tiger/ The Ding-dongs/ Norton new!2010
Wau Y Los Arrrghs!!/ Viva Link Wray!!!/
¡¡¡Viven!!!
Sprites/ George Romero/
Modern Gameplay
Zombina & The Skeletones/ Zombei Crush/
A Tribute To The Groovie Ghoulies – When The Kids Go Go Go Crazy
The Milkshakes/ The Grim Reaper/ Nothing Can Stop These Men/ Damaged Goods
Tammy Wynette/ Kids Say The Darndest Things/
The Essential Tammy Wynette
Buck Owens/ Foolin' Around
/ All-Time Greatest Hits Volume 1
Conway Twitty/ It's Only Make Believe
/
Hello Darlin' 15 #1 Hits
Rachel Sweet/ B.A.B.Y
/
Fool Around
Ginnette Taillon/ Lorsque Je Frappe A Ta Porte
/
Girls In The Garage Vol 10: Groovy Gallic Gals
MEDLEY OF THE MONTH!!
Bobby Darin and Bobby Gentry/ Niki Hoeky-Polk Salad Annie-Never Ending Song of Love/ Seeing is Believing
Evel Knievel/ Prologue
/
Evel Speaks To The Kids
Deerhoof/ Lemon & Little Lemon
/
The Runners Four
The Jam/ All Mod Cons
/ This Is The Modern World
Los Hitters/ Well Respected Man
Stiff Little Fingers/ Alternative Ulster
/
DIY: The Modern World – UK Punk II (1977-78)
BRAINWORM!
That Song Is Driving Me Crazy/
Tom T. Hall/
Greatest Hits, Vols. 1 & 2
Jonathan Coulton/ Re: Your Brains
/
JoCo Looks Back
Supremes/ Dr. Goldfoot and the Bikini Machine /soundtrack
Playlist temporarily unavailable.