Dog Germs

10/27/10 edition

first of all, special thanks to josh of mother's milk for covering my show last week (his blog picture for dog germs last week f-ing rulz!)!

music from imperial order (featuring yancy lambert fomerly of myotis, synthetic nightmare, and from within) and one of rva's most popular industrial bands, low on sanity. both who just played less than 4 hours ago at the camel!


also, a set of classic '80s industrial during the first hour, and electronica, metal, and other oddities during the second hour!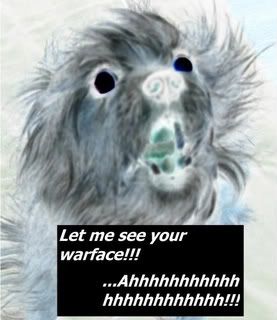 click "read more" to see tonight's playlist!
thanks for listening and have a safe and awesome and creepy halloween!
miss the show? checkout the podcast!
| Song | Artist | Album | Label | Year |
| --- | --- | --- | --- | --- |
| | | | | 2010 |
Playlist temporarily unavailable.