Tuesday Morning Breakfast Blend

El Entierro De Los Gatos Hallowe'en Blend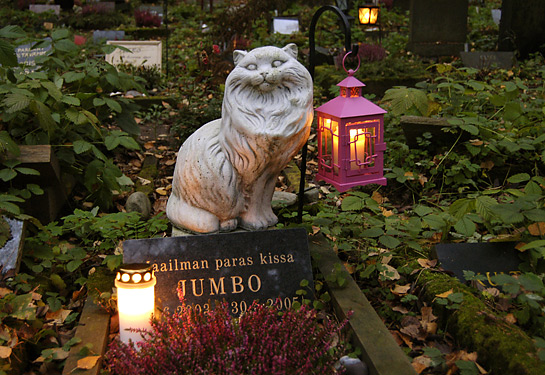 Skyhooks/ Horror Movie/ single
Pax/ Exorsismo/ Back to Peru
Vampires of Dartmoore/ Frankenstein Grust Alpha/ Dracula's Music Cabinet
Bobby Bare/ Vampira/ Halloween Garage Rock
Los Peyotes/ Vampiro/ Psychotic Reaction
Paul Revere and the Raiders/ Hocus Pocus/
The Blob Opening Theme/ Horror Movie Themes
Little Caesar/ The Ghost of Mary Meade/
Jaye Triplets/ Nightmare/ Girls in the Garage vol. 6
Baron Daiemon and Vampires/ Ghost Guitars
Harlem/ Friendly Ghost/ Hippies
The Hollywood Flames/ Frankenstein's Den/ Rock 'n' Roll Fever
The Heavy/ The House That Dirt Built/ The House That Dirt Built
Count Lorry and the Biters/ Frankenstein Stomp/ Alison's Halloween Mix 2009
The A-Bones/ Devil Dance/ I Was a Teenage Mummy
Grover/ The Monster In The Mirror/ Sesame Street Platinum All Time Favorites
Bobby McFaddin and D'or/ Son of the Mummy/ single
Bill Buchanan/ The Thing/ Halloween Garage Rock
The Vampires of Dartmoore/ Hallo, Mister Hitchcock/ Dracula's Music Cabinet
The Cashmere Jungle Lords/ Los Blob/ Oodgie Boodgie Night Night local!
Fabienne Del Sol/ I'm Gonna Haunt You/ No Time for Sorrows
The Bomboras/ The Return of the Death Ray/ Organ Grinder
They Might Be Giants/ Edison Museum/ no!
Montesas/ Agent X-Ray 3/ Hipsville Teen Party
Thee Headcoatees/ Evil Thing/ The Sisters of Suave
Misterio/ Vampirella/ ESL official soundtrack
Elisabeth, De Orchestre sous la Direction/ Madame Superman/ Swinging Mademoiselles Deux
Brak/ Dentist/ The Brak Album Starring Brak
Surapon/ Nang Meaw Pee (The Ghost Of Catwoman)/ Thai Beat A Go-Go Vol.2
Los Saicos/ El Entierro De Los Gatos/ Saicos
Rocky Erikson and the Aliens/ Night Of The Vampire/ The Evil One
Bo Diddley/ Bo Meets the Monster/ I'm a Man -The Chess Masters 1955-1958
Hi-Risers/ Ghost of a Surfer Girl/ Lost Weekend
Dickie Goodman/ Frankenstein Meets the Beatles/ All Time Novelty Hits
Graveyard Cha Cha Cha/ The Three D's
Screaming Lord Sutch/ Jack the Ripper/ Monster Hits
The Syndicats/ Crawdaddy Simone/ Joe Meek: Freakbeat
BRAINWORM!!! Bonded By Blood/ Theme from Teenage Mutant Ninja Turtles/ Feed the Beast
Los Saicos/ Cemetario/ Saicos
Fleshtones/ Screamin' Skull/ Hexbreaker
The Sonics/ The Witch/ Introducing, the Sonics
Serge Gainsbourg/ Dr. Jekyl and Monsieur Hyde
I Hear Voices/ Screaming Jay Hawkins/ I Hate CD's: Norton Records 45 RPM Singles Collection Vol. 1
Playlist temporarily unavailable.