Dog Germs

12/1/10 edition

i will play the most new, and i mean really new, music i have ever played in one night on tonight's show! new music from meat beat manifesto, funker vogt, hocico, attrition, clan of xymox, covenant, heimataerde, and the love crave (doing a michael jackson cover of all things)!

plus, music from the legendary killing joke and some intense local power metal from imperial order, both who have shows coming up within the next week!

in fact, cool shows to checkout include:

killing joke @ the black cat, washington, dc, thursday, dec. 2nd
imperial order @ strange matter, richmond, va, saturday, dec. 4th
low on sanity, synthetic nightmare, & the order of march @ strange matter, richmond, va, thursday, dec. 9th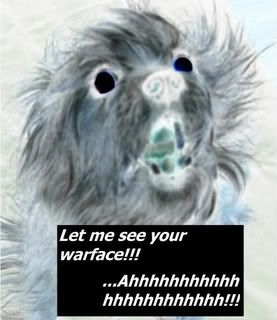 click "read more" to see tonight's playlist!
miss the show? checkout the podcast!
thank you for listening! have a magnificent week and weekend!
| Song | Artist | Album | Label | Year |
| --- | --- | --- | --- | --- |
| | | | | 2010 |
Playlist temporarily unavailable.