Tuesday Morning Breakfast Blend

Snow Miser Blend

click 'read more' for the setlist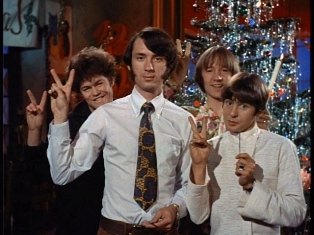 peace, love and Christmas, Man
thanks for checking in!
The Four Aces/ Hoochy-Koochy Kai-Po/ Aces Essential Ska Masters
Dick Shawn/ Snow Miser/ A Classic Cartoon Christmas, Too
Mavis Staples/ Don't Knock/ You Are Not Alone
The Litter/ Action Woman/ 60s Garage Rock Nuggets
Billy Fury/ Don't Knock Upon My Door/ Great British Rock 'n' Roll – Just About As Good As It Gets!
The Quick/ Bert's Apple Crumble/ The Mod Scene
Gino Washington/ Out Of This World/ I Still Hate CD's: Norton Records 45 RPM Singles Collection
Don convey/ Sookie, Sookie – Don Covay/ What It Is! Funky Soul And Rare Grooves [1967-1977]
Los Grimm/ Want My Love Again/ Sensacional Soul: 37 Groovy Spanish Soul & Funk Stompers 1966/1976
No Bunny/ Chuck Berry Holiday/ Love Visions
Jan and Dean/ Frosty The Snowman
Lee Dorsey/ The Kitty Cat Song/ Ride Your Pony
Storey Sisters/ Bad Motorcycle/ Cameo Parkway 1957-1967
Bob Segar and the Last Heard /Sock It To Me Santa/ Cameo Parkway 1957-1967
King Salami and the Cumberland 3/ Black Santa/ Xmas A Go Go
Tina and the Total Babes/ Tell That Girl To Shut Up/ She's So Tuff
Okmoniks/ Teenage Timebomb/ Party Fever!
Toni Stant/ Donde Esta Santa Claus?/ Holiday Hits From Cameo Parkway
The Mighty Hannibal/ Fishin' Pole/ Hannibalism!
Hey Boy/ Magic Kids/ Hey Boy
The Free Design/ Now Sound Christmas Introduction/ The Free Design
The Surfaris/ A Surfer's Christmas List/ single
Los Staightjackets/ (I) Deck The Halls/ Yuletide Beat Rufus Thomas/ I'll Be Your Santa Baby/ It's Christmas Time Again
No Bunny/ Pretty Little Trouble/ Nobunny First Blood
Sheetah et les Weissmuller/ My little Red Book/ Hola Yeah yeah Davila 666/ Me Va Muy Mal/ Pingorocha Y La Diva Rockera
Los Peyotes/ Serial Killer (El Loco De La Ruta)/ Psychotic Reaction
The Boss-tones/ Mope-Itty Mope/ Gimme Dat Harp Boy – Roots of The Captain
The Mopes/ Loopy Cockatoo/ Low-down, Two-bit Sidewinder Joey Ramone/ Happy Holidays Message/ Yulesville!
Huey Piano Smith/ Rock 'N' Roll Santa Claus/ 'Twas the Night Before Christmas The Zombies/ Care of Cell/ Odessey and Oracle
The Liverbirds/ Why Do You Hang Around Me/ Girls In The Garage Vol 3
The Searchers/ Popcorn Double Feature/ The Searchers
The Hollies/ Away away away/ Dear Eloise/King Midas In Reverse
The Psychedelic Aliens/ Extraordinary Woman/ Psycho African Beat new!!
Lord Weatherby/ Santa Claus Is Freaking Me Out/ download.com
Saint Nix/ More Nog/ More nog!
The Pappys/ Dude/ Le Beat Bespoke
Electric Jungle/ Funky Funky Christmas/ Christmas Groove
The Bird and the Bee/ How Deep is Your Love/ Please Clap Your Hands new!!

Playlist temporarily unavailable.