Songs From The Big Hair

Songs From the Big Hair: Fontaine Celebrates the Apocalypse 1980s-Style!

Well, if the world is gonna end later today, we might as well have fun in the last few hours. Party at Ground Zero (Fishbone), Time's Up (Living Colour), Rapture (Blondie), It's the End of the World as We Know It (R.E.M.), and so much more! The 80s were full of Cold War fears, and there are so many other ways to think of the end. Tune in Saturday 3-5pmEDT to see what Fontaine digs up!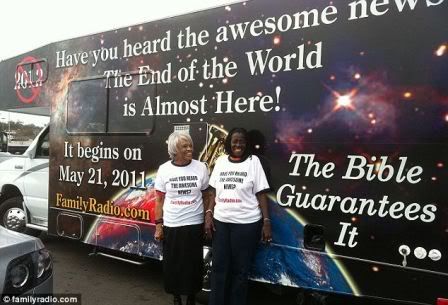 Twitter:http://twitter.com/WhatTheFontaine
Facebook:http://www.facebook.com/pages/Richmond-VA/What-the-Fontaine-on-WRIR-973-FM/273679064155
AIM: WhatTheFontaine Phone: 804.649.9737
Check here later for tonight's podcast.
All podcasts:http://www.radio4all.net/index.php/contributor/3857
Click "Read More" for song list.

Danielle Dax – Brimstone in a Barren Land
Siouxsie + Banshees – Cities in Dust
Fishbone – Party at Ground Zero
The Gears – Rockin' at Ground Zero
Orchestral Manoeuvres in the Dark – Enola Gay
Mojo Nixon & Skid Roper – Gonna Put My Face on a Nuclear Bomb
Made for T.V. – So Afraid of the Russians
R.E.M. – It's the End of the World as We Know It (And I Feel Fine)
Living Colour – Time's Up
Prince -1999
Oingo Boingo – Dead Man's Party
XTC – This World Over [request]
Meat Puppets – Lake of Fire
Christian Death – The Lake of Fire
Human League – Being Boiled
Time Zone (Afrika Bambaataa / John Lydon) – World Destruction [request]
Blondie – Rapture
Doctor & the Medics – Spirit in the Sky
X-Ray Spex – The Day the World Turned Day-Glo
XTC – Dear God
Negativland – Christianity is Stupid [request]
Frankie Goes to Hollywood – Two Tribes
DOA – War
The Jim Carroll Band – The People Who Died [request]
The Clash – London Calling
Agent Orange – Everything Turns Gray
The Alarm – The Stand [request]
Chrome – Armageddon
Ministry – Stigmata

Playlist temporarily unavailable.