Wide Ear Folk

Wide Ear Folk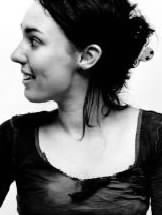 I've got some new Holly Throsby tunes to play today. Holly is an Australian artist I heard about a year ago and just love!
Click on read more for tonights play list
Half a Million Miles 3:43 The Kennedys Half A Million Miles
Supermoon 3:55 Birdie Busch Birdie Busch & the Greatest Night
The Whole Night Sky 3:54 Bruce Cockburn The Charity Of Night
It's Only Need 3:48 Holly Throsby Team
What Good Am I? 3:48 The Pines A Nod to Bob 2 – An Artists' Tribute to Bob Dylan On His 70th Birthday
Laying On The Colours 4:40 Robin Williamson fRoots 42
Alien Invasion 3:38 Serafina Steer fRoots 42
One Dimensional 2:38 Adam Burrows Tall Tales
Walk With Me 3:52 Annemarie Quinn My Own Line
Courting Is a Pleasure 5:33 Jim Moray Skulk
Night Into Day 3:45 John Gorka So Dark You See
Up Against The Rain 3:34 Nanci Griffith The Loving Kind
IÂ'm So Lonesome I Could Cry 3:36 Rachel Newton fRoots 42
Walk the Same 3:33 Grey Reverend Of The Days
The Huddling Place 3:21 Three Cane Whale fRoots 42
Always Be Sorry 4:52 Jill Andrews EP
The Jolly Ploughboy 4:41 Sproatly Smith fRoots 42
One By One (Radio Edit) 3:54 Grey Reverend One By One – Single
Sweetest In The Morning 4:11 Jill Andrews EP
Moments Like Those 5:06 Adam Burrows Tall Tales
Machines 3:34 Sayde Price Wilt All Rosy
Untitled No. 3 5:26 Sayde Price Wilt All Rosy
Follow Her Around 4:04 Adam Burrows Tall Tales
Hi, You Reckless Darling 2:46 Holly Throsby Team
Sitgreaves Pass 3:23 Birdie Busch Birdie Busch & the Greatest Night
All I Can Do 4:23 Cahalen Morrison & Eli West fRoots 42
White Moon 2:51 Some Different Animals Some Different Animals
The Time It Takes 4:10 Holly Throsby A Loud Call
Shine 3:35 Janet Klein and Her Parlor Boys Paradise Wobble
Playlist temporarily unavailable.