What the Fontaine?!

WTF: Special Guest Sal P. from legendary NYC post-punk band Liquid Liquid

"What the Fontaine?!: You never know what you'll hear next on this fun mix of tunes from across the decades and musical genres."

Big thanks to DJ Graybeard for filling in for me last week. Tonight in the 9pm hour I'll have special guest Sal P. from legendary NYC post-punk band Liquid Liquid! He'll be DJing later tonight at Balliceaux. So lotsa post-punk and funky tunes. In the 2nd hour I'll be playing some Residents songs, since their 40th Anniversary Tour brings them to DC Sunday night. Catch 'em live while you can! (Oh, and I'll be back on-air tomorrow (Sat) 3-5pm to host the 80s Show!)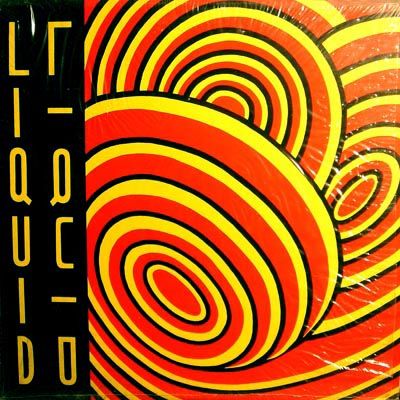 Twitter: http://twitter.com/WhatTheFontaine
Facebook: http://www.facebook.com/pages/Richmond-VA/What-the-Fontaine-on-WRIR-973-FM/273679064155
AIM: WhatTheFontaine Phone: 804.649.9737
Check here later for tonight's podcast.
All podcasts: http://www.radio4all.net/index.php/contributor/3857

Click "Read More" for song list.

Meat Beat Manifesto – United Nations
Jorge Ben – Ponta de Lanca Africano (Umbabrauma)
Sergio Mendes and Brasil '66 – For What It's Worth
Lee "Scratch" Perry + Dub Syndicate – Music & Science Lovers
Aterciopelados – El Desinflar de tu Carino
Pulsallama – The Devil Lives in My Husband's Body
Executive Slacks – 30 Years
Contortions – Dish it Out
Fred Frith – Dancing in the Street
Wire – Two People in a Room
Killing Joke – Tension
Liquid Liquid – Push
Massacre – Legs
Liquid Liquid – Cavern
talk w/ Sal P. of Liquid Liquid
Liquid Liquid – Optimo
ESG – Earn It
The Slits – I Heard It Through the Grapevine
Essential Logic – Quality Crayon Wax OK
LCD Soundsystem – Disco Infiltrator
The Residents – Hello Skinny [playing in DC on Sunday!]
The Residents – Picnic Boy
The Residents – The Secret Seed
The Residents – Shut Up! Shut Up!
Can – Dizzy Dizzy
David Bowie – Breaking Glass
Brian Eno – Sky Saw
Serge Gainsbourg – Marabout
Pere Ubu – I, Will Wait
DJ Spooky That Subliminal Kid – Galactic Funk

Playlist temporarily unavailable.