Wide Ear Folk

Wide Ear Folk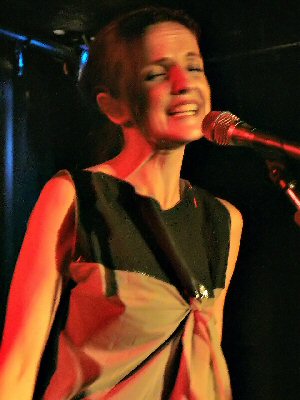 A great new release from Patty Griffin on today's show, tune in!
Sara Syms 09_Waves Crashing Fade To Blue
Robin Roberts & Billie Preston Breach in the Levee Pay-Day Motors
Annalise Emerick A Runner and a Singer
The Full Moon Orchestra A remedy
Annalise Emerick 06 This Love Won't Break Your Heart (16 Bit Master)
Daniel Isaiah Emma Grace High Twilight
Hijo Del Rio Everyday Hijo Del Rio.
The Lonesome Sisters Blackbird The Lonesome Sisters With Rayna Gellert: Follow Me Down
The Sweet Remains River Hymn North & Prospect (Final Mastered ref)
The Abramson Singers Fight or Flight Late Riser
Patty Griffin Ohio American Kid
Gallon House Favorite Things Gallon House
Escondido Special Enough The Ghost of Escondido (Master mp3)
Michael Coleman TO EACH HIS OWN (16BIT-MSTRD) 1 Precious Time
The Sweet Remains The Best Is Yet To Come North & Prospect (Final Mastered ref)
Sleepy Turtles Being Small Summer, Hither
Marianne Faithfull W Kate & Anna Flandyke Shores Son of Rogues Gallery
Antrim Dells Mother, Father Mother, Father
matt bauer Homeward Bound No Shape Can Hold Me Now
Natalie Merchant Weeping Pilgrim The House Carpenter's Daughter
The Abramson Singers Marguerite Late Riser
Hijo Del Rio Wishful Thinking Hijo Del Rio.
Michael Coleman CONFLICT (16BIT-MSTRD) 1 Precious Time
Patty Griffin Get Ready Marie American Kid
Patty Griffin Highway Song American Kid
Seth Philpott Make It Right Whole Hearted Sessions
The Abramson Singers Fool's Gold The Abramson Singers
Hijo Del Rio When The Summer Came Hijo Del Rio.
Joe Pug In the Meantime Live at Lincoln Hall
Natalie Merchant Down On Penny's Farm The House Carpenter's Daughter
Lindsay Lou and The Flatbellys Pass Me The Whiskey Release Your Shrouds
Lindsay Lou and The Flatbellys My Side Of The Mountain Release Your Shrouds
Playlist temporarily unavailable.