Dog Germs

dog germs 2/12/14 edition

and i'm missing the skinny puppy show tonight…sadly, but we will have a short puppy party kicking of the show tonight!

plus, i'll be playing new music from jonathan|christian, mixed messages, my woshin mashin, xy beautiful, terrorkode, and the .invalid!

…and of course many more great tunes, including your requests!

***upcoming event***:
vaxsination: i am not mentioning this on the air, but i'm djing at fallout on wednesday, february 12th, 10 pm-2 am. there is no cover to get in…if you like the dog germs music, then you will probably like the vaxsination music! hope to see you all there!

upcoming shows:

infected mushroom, february 26th @ the norva, norfolk, va
infected mushroom, february 27th @ the national, richmond, va
nachtmahr w/ludovico technique, march 31st @ fallout, richmond, va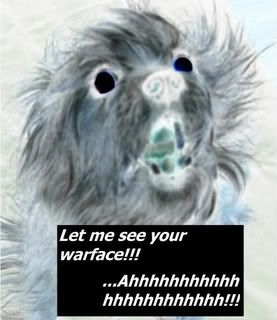 click "read more" to see the playlist!
are you pouting because you missed dog germs? put a smile on your face with the podcast!
…and be sure to like us on facebook!
thanks for listening, have a great week, and if the weather turns messy….be careful!
| Song | Artist | Album | Label | Year |
| --- | --- | --- | --- | --- |
| | | | | 2014 |
Playlist temporarily unavailable.