Cause And Effect

Cause & Effect: Cap'n Jazz

Greetings,

Today's episode of Cause & Effect will be covering the midwestern 90s group Cap'n Jazz. This group has been considered by many to be the Emo Velvet Underground and the formation of this group would later spawn the likes of The Promise Ring, Joan of Arc, Owen, American Football, Make Believe and just about every band that has a Kinsella spin on it. Join me, Shannon Cleary of The Commonwealth of Notions, as I attempt to cover everything about this group over the course of two hours.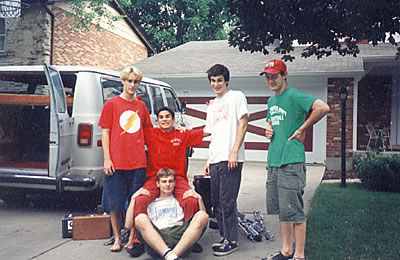 Click "read more" for the playlist!
As Always, Thanks for Tuning In and Supporting All Things Local!
| Song | Artist | Album | Label | Year |
| --- | --- | --- | --- | --- |
| | | | | 2015 |
Playlist temporarily unavailable.