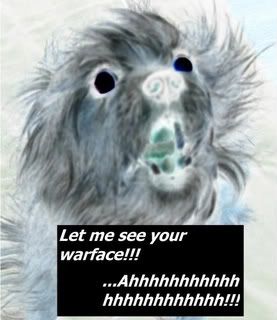 we get tonight's show going with some music from some of the bands playing a big show here in rva tomorrow night at strange matter! we'll hear music from enemy exorcism, machine chop inc., proceed the eye, merrin karas, and bare thoughts!
speaking of richmond bands…i'll be playing something from the new demo from a new richmond band called relief!
all of this and so many other great songs will be heard as well…including your requests!
| Artist | Song | Album | Record Label | Year/Comments |
| --- | --- | --- | --- | --- |
| skinny puppy | dig it | the singles collect | nettwerk | 1999 |
| enemy exorcism | fertilizer or food | | | ? |
| machine chop inc. | one desire (live) | live at fallout 2015 | schlecht | 2016 |
| proceed the eye | spiral star (live) | | | 2012 |
| merrin karas | all through the night | ? | ? | ? |
| bare thoughts | stay | demo 2015 | | 2015 |
| front 242 | serial killers don't kill their girlfriend | 05:22:09:12 off | epic | 1993 |
| tweaker | grounded (feat. karin) | call the time eternity | metropolis | 2012 |
| doubting thomas | xcrement | father don't cry | wax trax! | 1991 |
| x-fusion | stroke by stroke | thorn in my flesh | scanner | 2011 |
| umilenie | zavtra | dom i nacija | null republik | 2009 |
| eurythmics | here comes the rain again | greatest hits | arista | 1991 |
| feast of violet | decalquer | feast of violet | everything is chemical | 2014 |
| big electric cat | ? | ? | ? | ? |
| ego likeness | mandala | water to the dead | metropolis | 2013 |
| carter the unstoppable sex machine | this is how it feels | this is the sound of an electric guitar: a collection of other people's songs | chrysalis | 1993 |
| virus cycle | from dusk till dawn | zombichrist | bluntface | 2012 |
| i, parasite | will it drain?/previous | on this cold floor | dark vision media | 2003 |
| acumen | noarmsnolegs | transmissions from eville... | robot | 1994 |
| cyanotic | programmed | the medication generation | bit riot | 2010 |
| relief | perfect world | demo 2016 | | 2016 |
| dark sermon | forfeit i: the crooked quill | in tongues | good fight | 2013 |
| great white | rock me | once bitten | capitol | 1987 |
Playlist archive for noizhed: