radio for the rest of us
Wayne Henderson & Helen White
Saturday, May 18
Listen to promo ►
WRIR FM 97.3 is presenting Wayne Henderson and Helen White in concert at Westover Baptist Church. This special concert is brought to you by WRIR FM 97.3 and its popular Tuesday night show, Edge of Americana. The concert presents the rare opportunity of experiencing these legends of Appalachian
and old time string music in such a gorgeous and intimate setting; amidst the turn-of-the-centuray elegance of the Westover Baptist Church sanctuary, at 1000 Westover Hills Boulevard. The event is partially funded by the Virginia Commission for the Arts and the National Endowment for the Arts, and proceeds will support future WRIR live arts events, and the mission of giving voice to underrepresented artists. Tickets are $22.

Blog
lots of new music from the alfa matrix label tonight! new stuff from ayria, bruderschaft, cynical existence, siva six, freakangel, pouppee fabrikk, helalyn flowers, and implant, plus new music from a uk group called last july!

all this wonderfulness, plus more, including your amazingly awesome requests!
upcoming shows:
project pitchfork, ayria, and brighter fires on monday, june 3rd @ fallout, richmond, va
heretics in the lab, low on sanity, and machine chop inc. on thursday, june 20th @ strange matter, richmond, va
heretics in the lab, low on sanity, and asylum xiii on friday, june 21st @ buddas place, newport news, va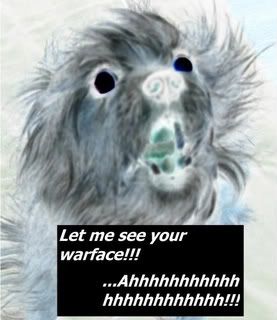 click "read more" to see the playlist!
miss this beautiful show? fall in love with the podcast!
thanks for listening! have a great and fully extended weekend!
Posted 5/21/13 at 11:59 pm by Tommy Atrien | 0 comments
For the 3rd straight year, Richmond radio listeners voted WRIR Richmond's Best Local Radio Station, so you'll excuse me while I take an unabashedly giddy 2 hour pop victory lap.
Posted 5/21/13 at 9:21 pm by enzo | 0 comments
Some great old funky blues, fuzzy rock, some new stuff from Crazy Joe, Los Straitjackets and more, more, more...
Close your eyes and rob the liquor store of your dreams. It's time for the 12 Fl. Oz. Show
Posted 5/21/13 at 8:01 pm by Will | 0 comments
Roy Acuff and his Smoky Mountain Boys in 1953. Just a great pic.

Another night, another 2 hours of wonderful twangy, tangy, and crotchety tunes.
Enjoy!
JBOK
Posted 5/21/13 at 6:57 pm by Josh Bearman | 0 comments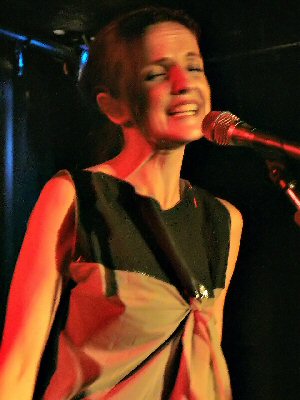 A great new release from Patty Griffin on today's show, tune in!
Posted 5/21/13 at 3:47 pm by Eric Walters | 0 comments
Posted 5/21/13 at 4:56 am by annagolden | 0 comments
Is "imbibement" a word? I have no idea. Well, I have a sneaking suspicion it wasn't, before I coined it, actually, but maybe not. I have no certainty, is what I'm saying. Drink up!
UPDATE: I kind of want to cry. The podcast saved all glitchy. And the show was so GOOD, dammit. Oh well.
Posted 5/21/13 at 12:14 am by Josh Sturgill | 0 comments
Hey Listeners,
Satisfaction guaranteed. This product is so good - there is a money-back guarantee.
The Haberdasher
Posted 5/20/13 at 9:51 pm by Scott Ilnicky | 0 comments
Posted 5/20/13 at 8:13 pm by Bill Thomson | 0 comments
Posted 5/20/13 at 6:01 pm by Lee | 0 comments