Richmond Independent Radio
WRIR Presents a Richmond Music History Tour Saturday September 27th, 2014.
Think you know a lot about Richmond's music history? Let WRIR show you more. On Saturday September 27th WRIR presents A Richmond Music History Walking Tour. Music historians Dr. Gregg Kimball, Don Harrison and Ray Bonis will take you on a walking journey through our city's bright jewels and dark corners where music has been, and continues to be made. Space is limited, so reserve your spot today »
Techno and jazz. World music and punk. Soul and folk and straight-up rock 'n' roll. All types of music have a home at WRIR.
WRIR airs underrepresented news and views in order to provide a platform for cultural diversity in Richmond.
80% of WRIRs funding comes from listener donations. You don't have to wait for our bi-annual fund drive to join in. Click here to donate anytime.
Live music performances from local and national artists as close as your FM dial.
Locally produced news and talk programs with a focus on the Richmond community.
Powered by the Richmond community. All of our music programs are created by volunteer DJs and aired live.
Blog
Another great week of shows is in store for Richmond and you can get a heads up tonight on Activate! at 7pm (or if you listen to the podcast). I'll include tracks by Iron Reagan and Prisoner who are playing a benefit for Freeman, as well as new tracks from Christi and One Friend (pictured). Plus, I'll give away tickets to see Citizen, You Blew It!, and Hostage Calm at The Broadberry!

Click on "read more" for the show listings / playlist. Click here for the podcast: http://wrir.org/tunein
Posted 10/1/14 at 4:57 pm by Mike Rutz | 0 comments
Playing Now:
Elvis - Crawfish - King Creole
Thanks for tuning in,
Michael Miracle
https://www.facebook.com/thelotuslandshow
Posted 10/1/14 at 3:59 pm by Michael Miracle | 0 comments
Posted 10/1/14 at 4:32 am by George | 0 comments
not sure how i didn't know about this, but prong is playing at empire in springfield, va, tonight so i will start the show with something from them!

plus, we will here some music from electric six who will be playing tuesday night in d.c. at the black cat!

i do not have any new music tonight, but you can be certain i will still have plenty of stellar music for your stellar ears...including your requests!
vaxsination: i am not mentioning this on the air, but i'm djing at fallout on wednesday, october 8th, 9 pm to 2 am. there is no cover to get in...if you like the dog germs music, then you will probably like the vaxsination music! hope to see you all there!
prong on oct. 1 @ empire, springfield, va
electrix six

on oct. 7th @ black cat, washington, d.c.
the damned and t.s.o.l.

on oct. 26th @ black cat, washington, d.c.
sam hain

on oct. 31st @ howard theater, washington, d.c.


assemblage 23

on oct. 31 @ empire, springfield, va


the glitch mob, the m machne, chrome sparks

on nov. 2 @ echostage, washington, d.c.


echoes of solitude, fallout of fear, proceed the eye, automated messiah

on nov. 7th @ taphouse, norfolk, va


johnny marr

on nov. 9 @ 9:30 club, washington, d.c.


the birthday massacre

on nov. 15 @ empire, springfield, va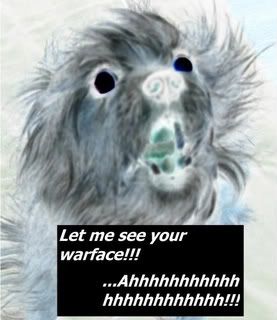 click "read more" to see the playlist!
miss the show? you don't have to feel bad...there's a podcast!
...and be sure to like us on facebook!
thank you for listening! have a terrific week!
Posted 9/30/14 at 11:58 pm by Tommy Atrien | 0 comments
What's YOUR standard for POP?

Posted 9/30/14 at 9:49 pm by enzo | 0 comments
Posted 9/30/14 at 8:01 pm by Josh Bearman | 0 comments

Richmond Folk Festival is Coming October 10-13 and the above pictured White Top Mountaineers will be a featured artist and we're featuring them (and a bunch of other great tunes) on The Edge of Americana tonight. Enjoy! Josh & Otto.
Posted 9/30/14 at 6:01 pm by Otto Konrad | 0 comments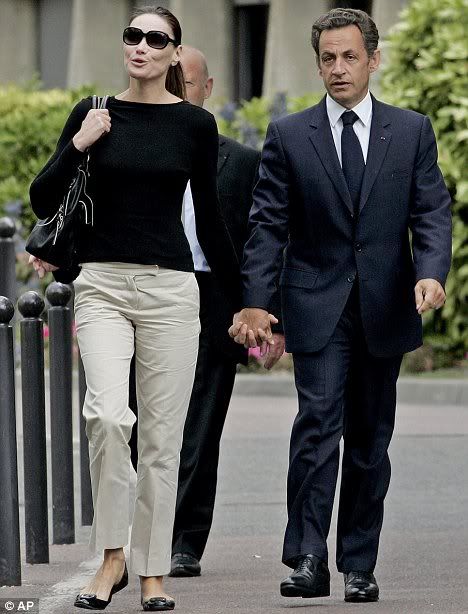 Yes some of us do have it all, Carla Bruni (supermodel, first lady of France and talented singer songwriter) on Wide Ear Folk. Enjoy all. Otto
Posted 9/30/14 at 4:13 pm by Otto Konrad | 0 comments
I'm the best dancer at Saint Bernadette's
Posted 9/30/14 at 4:54 am by annagolden | 0 comments
tonights show "LONG WALKS AND RAINBOWS"
Posted 9/30/14 at 12:10 am by Charlie | 0 comments