Richmond Independent Radio
WRIR airs underrepresented news and views in order to provide a platform for cultural diversity in Richmond.
70% of WRIRs funding comes from listener donations. You don't have to wait for our bi-annual fund drive to join in. Click here to donate anytime.
Live music performances from local and national artists as close as your FM dial.

Click here to listen »
Locally produced news and talk programs with a focus on the Richmond community.

Donate »
Powered by the Richmond community. All of our music programs are created by volunteer DJs and aired live.

Click here to listen »
Blog
Big No! (pictured) are just one of the bands I'll play tonight on Activate! at 7pm. They will be performing at the Video Fan Riot this Saturday at Hardywood, but there are many more live music options this Thanksgiving week that I'll highlight for you tonight.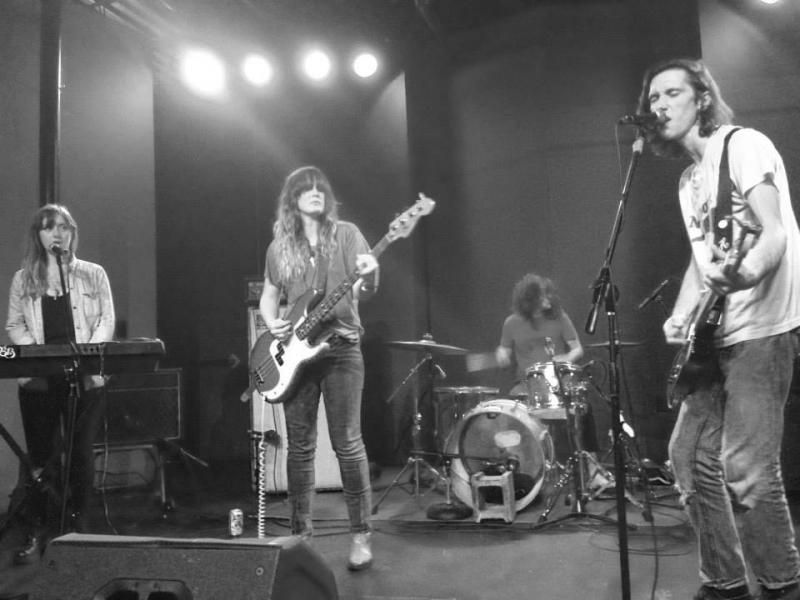 Click on "read more" for the show listings / playlist. Click here for the podcast: http://wrir.org/tunein
Posted 11/26/14 at 5:58 pm by Mike Rutz | 0 comments
The Lotus Land Show
guest-hosted this week by Sean Kennedy
Richmond Indie Radio, WRIR-LP 97.3 FM
Wednesdays, 5 to 7 PM Eastern
(click read more below to see the full playlist)
Posted 11/26/14 at 6:06 pm by Sean Kennedy | 0 comments
Posted 11/26/14 at 6:02 am by Jay Sandusky | 0 comments
Thanks for tuning in Funkazoids! This Episode of BoF I covered movie and TV soundtracks from Pulp Fiction, Oh Brother Where Art Thou, and More! It was a great night, and be sure to click the tune in player to review the show if you missed it. Have a good Thanksgiving and be safe RVA!
Posted 11/26/14 at 3:01 am by DJ Heavy Styles | 0 comments
no new music for dog germs tonight/this morning, but we will start out the show with some metal! saturday night at the canal club here in rva are 3 of rva's heaviest tribute bands...zombie xxx (white zombie/rob zombie), more beer (metallica), and wrathchild (iron maiden)...so we will hear some tracks from each of the bands that have inspired these locals to make this awesome event happen!

but do not worry...i will still be playing plenty of industrial, darkwave, and other as usual as well as your killer requests!
zombie xxx, more beer, wrathchild

on nov. 29th @ the canal club, richmond, va


hanzel und gretyl, deist requiem, machines of living death

on dec. 20th @ fallout, richmond, va


billy idol

on jan. 25th @ the lincoln theatre, washington, d.c.


spandau ballet

on feb. 2nd @ 9:30 club


swans

on march 26th @ the broadberry, richmond, va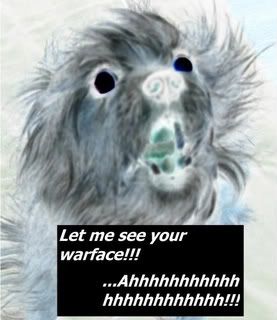 click "read more" to see the playlist!
miss this vicious show? well, try and tame the podcast!
...and be sure to like us on facebook!
thank you for listening! have an awesome terrific week!
Posted 11/26/14 at 12:56 am by Tommy Atrien | 0 comments
Family, you gotta love 'em, right?
No, seriously, you HAVE to!
As we tie up all the loose ends before heading home to la familia, Pop Goes The World will highlight what's so great about sharing DNA.
Posted 11/25/14 at 10:51 pm by enzo | 0 comments
Well, here it is folks. Your weekly Billy Joel tribute show... that's not what this is.

Posted 11/25/14 at 8:59 pm by Will | 1 comments

Family, friends and food on the Edge of Americana. Have a wonderful Thanksgiving and a great holiday. Otto and Josh
Posted 11/25/14 at 7:10 pm by Otto Konrad | 1 comments
A track from a great band Tiny Ruins on WEF today! Click on read more for the play list
Posted 11/25/14 at 4:43 pm by Eric Walters | 0 comments
Home-comings, family and thankfullness abound this week. DJ Lylas returns from DC for a special edition of the TMBB! Tune in and groove ~
~~~
Posted 11/25/14 at 5:32 am by DJ Lylas | 0 comments