Richmond Independent Radio
WRIR is shaking up our schedule. More locally produced music shows during the week day with news and public affairs on the weekends and over night. Its the biggest schedule change in our 10 years on air. View our new lineup here >>.
WRIR airs underrepresented news and views in order to provide a platform for cultural diversity in Richmond.
70% of WRIRs funding comes from listener donations. You don't have to wait for our bi-annual fund drive to join in. Click here to donate anytime.
Live music performances from local and national artists as close as your FM dial.

Click here to listen »
Locally produced news and talk programs with a focus on the Richmond community.

Donate »
Powered by the Richmond community. All of our music programs are created by volunteer DJs and aired live.

Click here to listen »
Blog
Hip Hop and beats 11pm till 1am.
P-Knuckle interview 11:30pm
Kuf Knotz ticket passes fro the April 5th show at The Camel, with Sam Reed
Posted 3/27/15 at 10:04 pm by Christian | 0 comments
"What the Fontaine?!: You never know what you'll hear next on this fun mix of tunes from across the decades and musical genres."
Tonight 9-11pmEDT it's a special re-broadcast edtion of What The Fontaine?! This week marked the one-year anniversary of Dave Brockie's passing. I've got two special shows this weekend in his honor. Tonight I'm playing an interview with Dave + Randy Blythe (Lamb of God) from August 2012, seven days after Randy got outta jail in Prague and flew back to the U.S. Very interesting conversation. THEN tomorrow / Saturday 6-8pmEDT I'm hosting the local band show (River City Limits) and we're gonna do a live Dave tribute. Looks like it's gonna be Randy Blythe (LoG), Russ Bahorsky (Death Piggy), Chris Bopst (early GWAR), Michael Bishop (GWAR, Kepone), possibly others. Tune in both times!!
Twitter: http://twitter.com/WhatTheFontaine
Facebook: http://www.facebook.com/pages/Richmond-VA/What-the-Fontaine-on-WRIR-973-FM/273679064155
AIM: WhatTheFontaine Phone: 804.649-9737
Click here for tonight's podcast.
More podcasts: (radio4all) (WTF) (80s) (RCL)
Click "Read More" for song list.

Posted 3/27/15 at 8:15 pm by fontaine | 0 comments
Posted 3/27/15 at 7:41 pm by Bill Farrar | 0 comments
Posted 3/27/15 at 5:02 pm by Ivey | 0 comments
READ MORE!
Posted 3/27/15 at 4:04 pm by Phil D | 0 comments
Posted 3/27/15 at 1:14 pm by enzo | 1 comments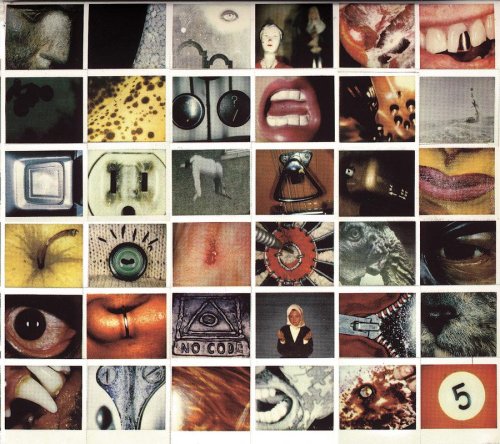 Posted 3/27/15 at 5:01 am by Jay Sandusky | 0 comments
The Essential Mix With Jesse James Felice
Hour 1: (Continuously mixed in key)
1. Paul Oakenfold / Jaya - Precission (Subterranean EP)
2. 4 Strings - Catch a Fall
3. 4 Strings - Let Me Take Your Breath Away
4. Brainchild - Symmetry C (Rich Campbell Remix)
5. Estuera - Tales From The South (Jonas Steeurs Revision Flow)
6. Pendulum - The Island (Extended Madeon Remix)
7. Alex H. - Right In The Feels
8. Giuseppe Ottaviani Ft. Amba Shepherd - Lost For Words (Club Mix)
9. Rank 1 - LED There Be Light (Magnetic Vision Remix)
10. Lars Aar - Walls (Original Mix)
11. Hibernate - Left Alone (Original Mix)
Commercial Break Music - Kill Bill (The Whistling House Remix)
Hour 2: - Not necessarily mixed in key, or even able to be mixed well, but none the less a great non confined opportunity to share what I've been listening to, odds are music will be all over the map in the 2nd hour, enjoy =)

1. Paul Oakenfold - Southern Sun (Gabriel & Dresden Unplugged Remix)
2. Funkbrainer & Kokenn - Liberta (Original Mix)
3. Oliver $ & Jimi Jules - Pushing On
4. Steam Powered Giraffe - Harder, Better, Faster, Stronger
5. Maduk Ft. Veela - Ghost Assasin (Hourglass Bonus Mix)
6. Avicii - Wake Me Up (Reggae Mix)
7. J-Walk - French Letter
8. David Bowie - Let's Dance (Infiction Remix)
9. Daft Punk - Derezzed (Ryan Riback's Tron Guy Remix)
10. Eric Prydz - Greatest Pjanoo (Bootleg Mix)
11. Erix Prydz Vs. Black Sabbath - Paranoid Niton

Have a good night folks.

Mind you moose bites can be nasti!


Posted 3/26/15 at 11:38 pm by Jesse James | 0 comments
Posted 3/26/15 at 9:31 pm by mr. atavist | 0 comments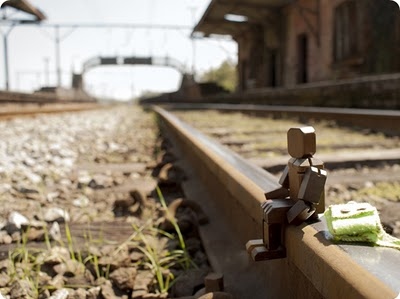 Tonight, JJ puts it all in motion on the Boutique. Tune in, and keep on keepin' on
Posted 3/26/15 at 8:06 pm by jj | 0 comments