Richmond Independent Radio
Techno and jazz. World music and punk. Soul and folk and straight-up rock 'n' roll. All types of music have a home at WRIR.
WRIR airs underrepresented news and views in order to provide a platform for cultural diversity in Richmond.
Powered by the Richmond community. All of our music programs are created by volunteer DJs and aired live.
Live music performances from local and national artists as close as your FM dial.
Locally produced news and talk programs with a focus on the Richmond community.
Blog
It's time for part 2 of Global A Go-Go's three-part look back at my favorite world music releases of 2013. This time, we'll be focusing on compilations, reissues and historic recordings.

And it was a banner year in this category -- there are a number of excellent releases that couldn't crack my top ten or the ten additional honorable mentions. Which means I have lots of great material for you to hear on this week's program -- tune in and hear for yourself.

Click "Read more" to see the winners.
Posted 12/13/13 at 8:00 am by Bill Lupoletti | 0 comments
Just in time for Holidays!
Read More
Posted 12/13/13 at 6:03 am by Phil D | 0 comments
Starting with Blind Willie McTell expounding on the history of the blues, we venture out on our weekly tour of the deepest and dirtiest blues recordings of the past century. From two versions of a common narrative about the 1927 flooding of the Mississippi to a whole set of bluesy Tom Waits covers, we'll get as low as ever on Straight Natch'l Blues.
Posted 12/13/13 at 3:04 am by Son House II | 1 comments
Posted 12/13/13 at 12:55 am by Ivey | 0 comments
Posted 12/12/13 at 11:00 pm by Jamie | 0 comments
Two hours of groovy goodies for your ear holes! 9-11 pm!
Posted 12/12/13 at 9:01 pm by PaulG | 0 comments
Tune in tonight for some holiday favorites old and older with JJ on Cause and Effect
Posted 12/12/13 at 6:57 pm by jj | 0 comments
In part two of my quest to figure out my favorite records of 2013, I'm struck by another trend for this year - the massive amount of excellent records put out by women. From bands to solo artists, guitar rock to experimental electronics, new artists to seasoned veterans, women artists are putting out great records this year. I'm going to cover some of my favorite women performers of this year and hope you find some new favorites as well.
Posted 12/12/13 at 5:03 pm by Jack McHale | 0 comments
Songs about consumption and plastic and malls and trees. . .
That's right! It's the first of 2 shows of holiday music!
But it's not the usual stuff you heard every time you went in a store after Halloween. This stuff's better.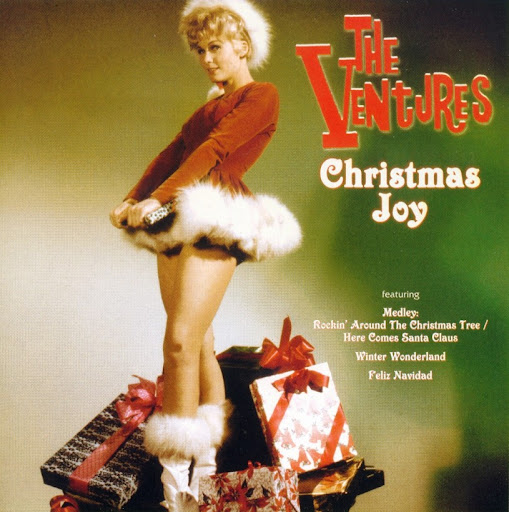 Posted 12/12/13 at 6:02 am by Galaxy Girl | 2 comments
Cascade with me through the halls of Homme as I explore the sonic landscapes of desert rock, stoner jams, freaked-out psych and beyond. All hail Ginger Elvis!
Posted 12/12/13 at 3:02 am by DJ Sonrisa | 1 comments